Introduction to LDH
The ClinGen Linked Data Hub (LDH) facilitates efficient access to collated information such as links and select data from different data sources, which are made available to consumers using RESTful APIs. Currently, LDH focuses on linking information about human genes and variants to support ClinGen curation efforts.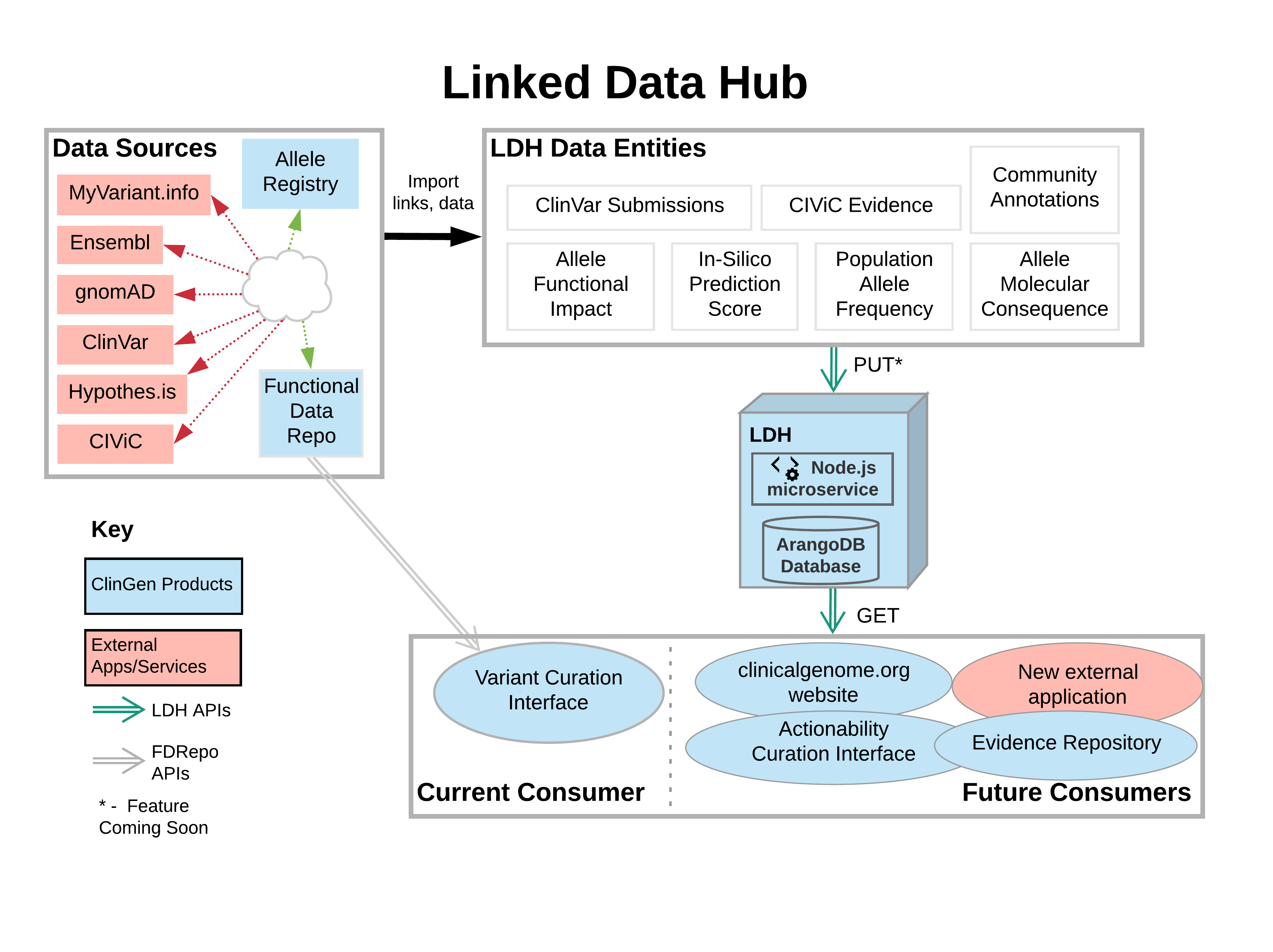 Key Features
Provides a

permanent reference

for inclusion as "supporting evidence" for an ACMG evidence code.
Content will be

exportable via RESTful APIs

in

JSON format

.
Stores

"data entities"

, which consists of one or more of the following:

excerpts

with

attributions

to external data sources

links

to extensive information at the external data source.
LDH

"Subject"

entities are related to

"Linked data"

object entities.

Features in-progress
Augment the existing last-modified

provenance metadata

to support full content and provenance

history tracking
Extend the available read-only API with

access controlled write

capability
Support

formal schemas

and

validation

:

Data model for each entity
Validation for each field
Models compatible with available standards (E.g. ClinGen, GA4GH, SEPIO)
Content and knowledge change

notifications

to consumers